1984 Official Olympic Mural, "Bienvenidos a la Ciudad de Nuestra Senora, La Reina de Los Angeles de Porciuncula"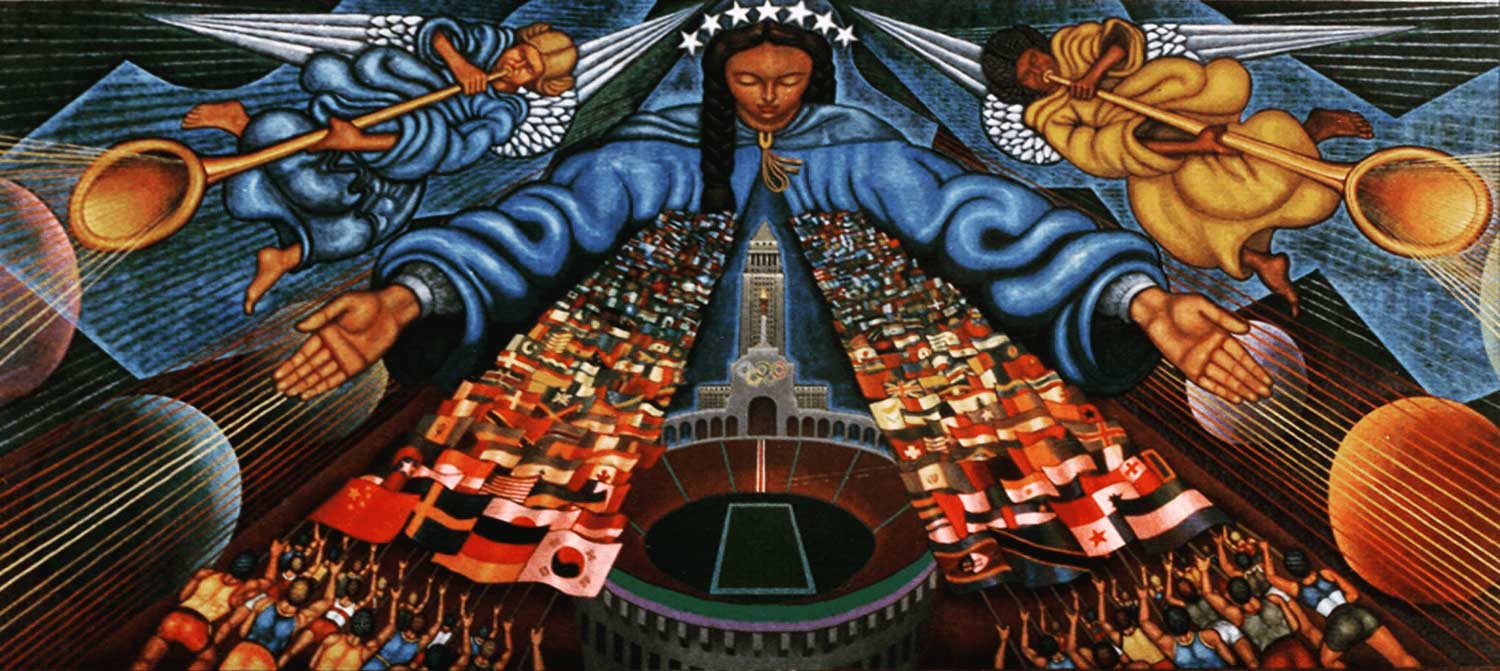 ← Back to all Projects
Artist Name: Jose Luis Gonzalez, Robert Arenivar, Tony Ramirez, Bernie Granados, Manuel Gonzalez, Armando de la Cruz, Javier Vargas
Project Director: Jose Luis Gonzalez
Art Director: Jose Luis Gonzalez
Date Created: 1984
Art Dimensions: 100' x 45'
Medium: Acrylic, preparation of 130 gallons of gesso over the brick wall.
Location: On Leighton St at Vermont, near Martin Luther King Jr Blvd, Los Angeles, CA.
Category:
In 1984, was commissioned to design and execute the official Olympic Mural for the 1984 Olympics for the City of Los Angeles. The Committee wanted to name it, "Expo Park Welcomes the World"; however, I suggested a name that was more relative to the City, which was, "Bienvenidos a la Ciudad de Nuestra Senora, La Reina de Los Angeles de Porciuncula". They said that is a long title; to which I responded, "That is a big mural!