San Fernando Mission Restoration of Artwork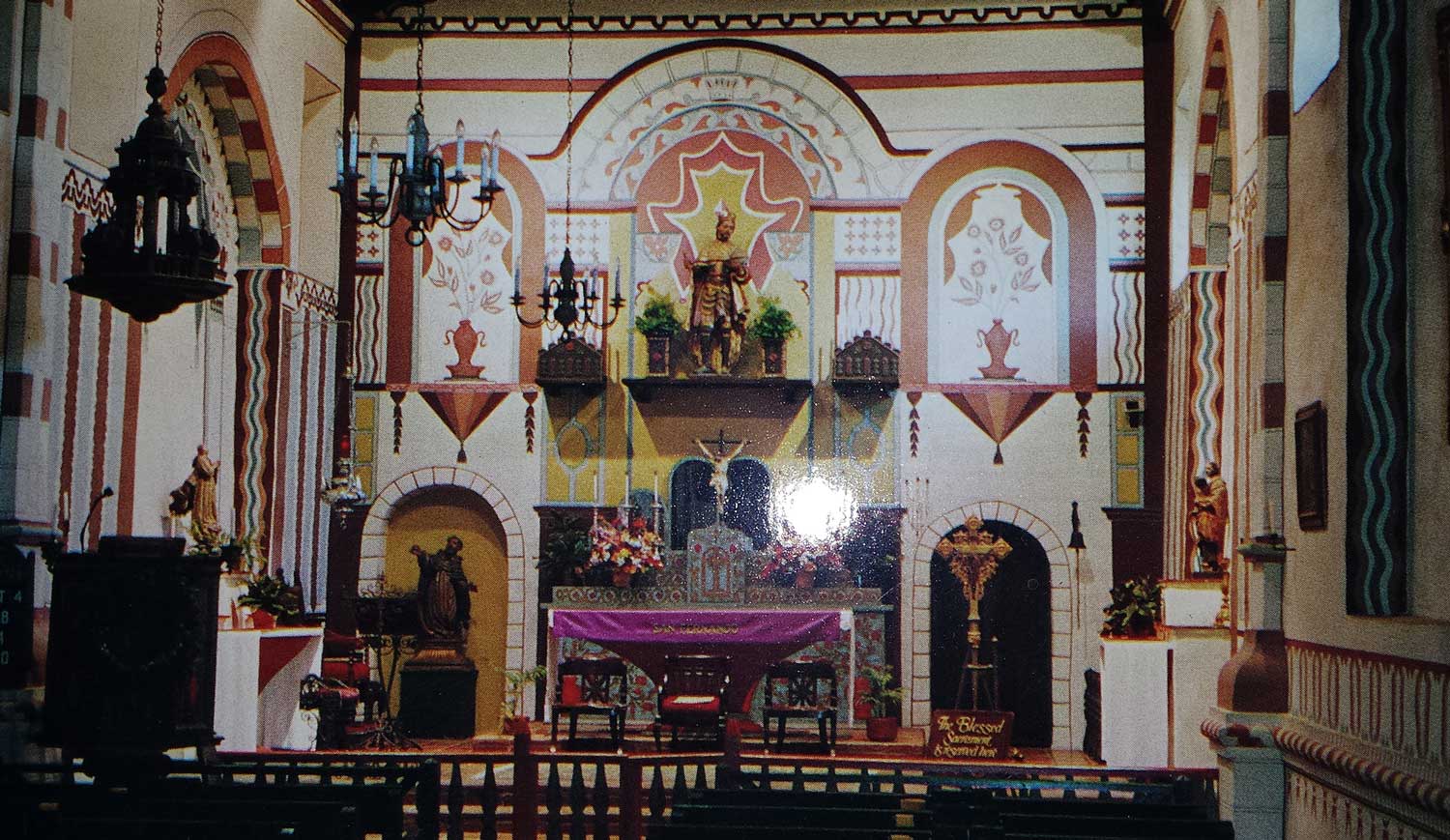 ← Back to all Projects
Project Director: Jose Luis Gonzalez
Art Director: Jose Luis Gonzalez
Category:
After the 1971 Sylmar/San Fernando earthquake, the Archdiocese of Los Angeles had to raze the San Fernando Mission Chapel after it was totally destroyed.  I was commissioned to restore all the artwork of the walls that the Tongva/Gabrielino Indians had created in 1797.  Included in this project was the restoration of wooden statues and other fine arts pieces.
I was given 8″ x 10″, black and white, photographs to work from to calculate the correct dimensions of all the artwork on the walls.
The above picture is after restoration work was completed. Then in 1991, the altar was transformed with the installation of the very ornate, 17th Century, Spanish, "Ezcaray Altar" which covers the entire wall.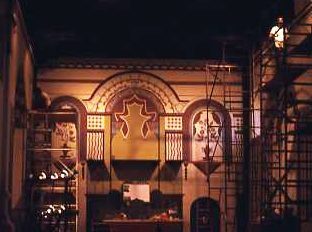 Joe Gonzalez is seen in this picture painting the Bapistry wall in the restoration of the art work in the San Fernando Mission Chapel after the destructive earthquake of 1971. In this picture,Joe is painting the highest points near the ceiling and beams with a lot of the work having been completed at the altar wall.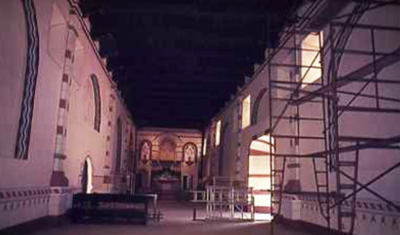 Restoration of the art work on the walls of the San Fernando Mission in progress.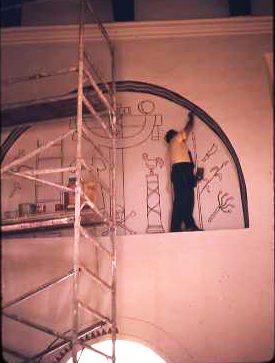 Artist, Manuel Venegas, assisted Joe Gonzalez in this restoration project. Here, Manuel is painting the "River of Life" as originally created by the Tongva Indians in 1797.