Telacu Mural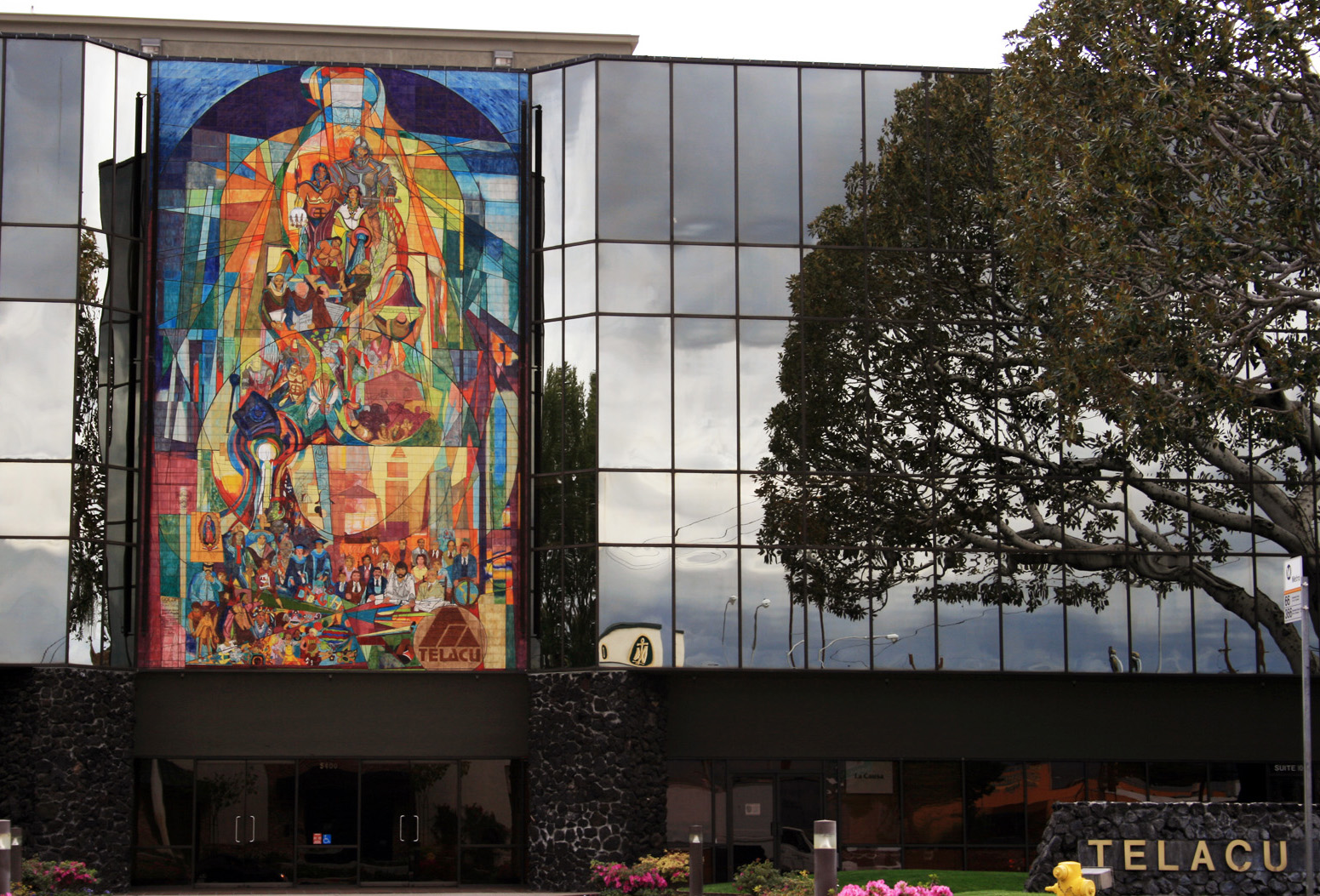 ← Back to all Projects
Artist Name: Jose Luis Gonzalez
Project Director: Jose Luis Gonzalez
Art Director: Jose Luis Gonzalez
Ceramic tile mural installed onto facade of the Telacu building. It is located on Olympic Boulevard at Goodyear Boulevard.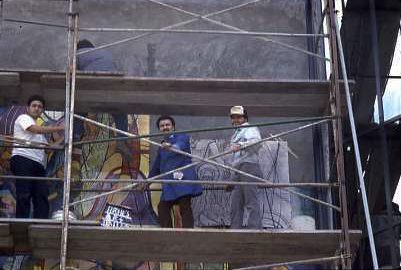 The installation of the TELACU mural, here is my son Manuel, my brother-in-law and nephew.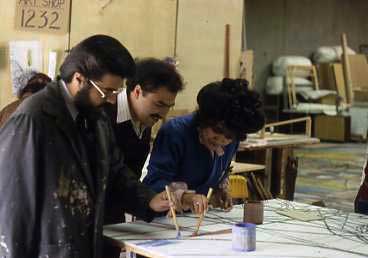 The president of Telacu and his wife, David C. and Priscilla Lizarraga, paint a portion of the mural that will be gracing the new TELACU Industrial Park Office building, the mural is titled: "Orgullo De Nuestra Herencia", "Pride of Our Heritage".